Are you tired of feeling like there must be more to life?
Do you wish you could experience more joy and purpose?
Do you need more courage and confidence to be all you can be?
Are you frustrated that your relationships are sapping you instead of strengthening you?

Do you feel lost in your career - like you're underachieving or unsure of which path you should take?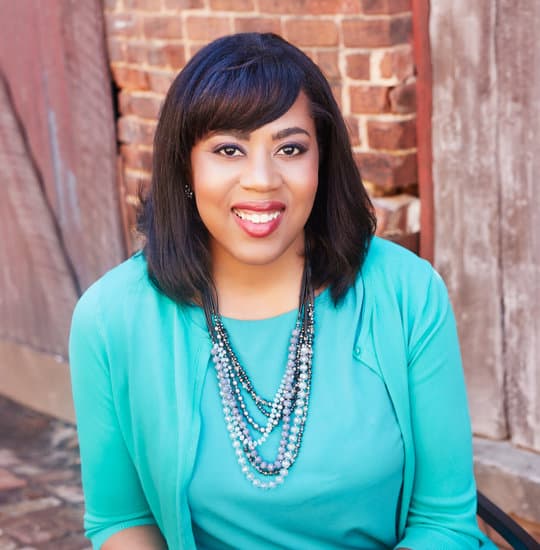 I get it, life can be overwhelming. However, I promise you, there's light at the end of the tunnel. You can be happy and fulfilled in your life. My life coaching services are for individuals, like you, who are ready to transform their lives and achieve their destinies.
I'm Dr. Patricia Thompson, and I'm a licensed psychologist and coach who has been successfully working with clients with all sorts of concerns for over fifteen years.
I specialize in using positive psychology to help people achieve deeper relationships, more fulfilling careers, better health, and happier lives.
I've been featured in the media in places such as Forbes, Fast Company, the Harvard Business Review, INC., Cosmopolitan, Essence, CNN, Tiny Buddha, MindBodyGreen, Thrive Global, and others, providing expertise on career, relationships, happiness, and purpose.
My Life Coaching packages are tailored for ambitious clients like you who are serious about experiencing more joy and passion in their lives, playing a bigger game, and achieving their goals.
Why this works:
Perhaps you've been trying to make some changes for awhile, but they haven't stuck. Or maybe you've been unclear about where to even begin.
To make lasting change in your life, you need 3 things:
Clear goals
An action plan based on what works
Support and accountability
You can try to do it on your own, but research suggests that we are much more likely to succeed when we have the support of others.
And, I can speak from personal experience – I've had coaches myself, and I always get better results with some additional help. (Plus, it's nice to have someone in my corner, who is invested in my success).
Testimonial:
"Patricia, I just want to thank you from the bottom of my heart for how you have helped my career. I've gone from someone who undervalued myself and my skills to someone who knows I deserve a seat at the table. I feel so much more confident as an executive and a leader, and I have seen the difference in makes in how others respond to me. Our work together was instrumental in that, and I'll be forever grateful." – J.C., California
What we will do:
Deepen your self-insights – your strengths, developmental areas, values, drivers, self-limiting beliefs, triggers – through deep exploratory conversations (and personality testing, if needed).
Create a sense of purpose and meaning in your life that acts as a "North Star" for the choices you make.
Develop the tools to manage yourself appropriately – your attitudes, your thoughts, your time, and your energy.
Increase your level of happiness by creating an "emotional hygiene" regimen that will enable you to avoid overwhelm, be resilient in the face of stress, manage your moods, and have a mindset that will be conducive to success.
Enable you to bring your authentic self everywhere you go – letting your true self shine through in an assertive, but genuine and respectful way.
Enhance your ability to relate to others by fine-tuning your interpersonal skills.
Increase your confidence and address any self-limiting beliefs that are holding you back.
Move from knowing something intellectually, to embodiment - we won't stop at having a cognitive awareness; instead, we're aiming for you to have a deep sense of knowing about your worthiness.
And, because each of my clients is different, our plan will be uniquely tailored to you. There is no "one size fits all" approach to life, just as there isn't one for coaching. That's why I offer different packages (weekly or bi-weekly).
In our work together, we will strategize about how to position yourself to leverage your strengths while making sure to develop you in the areas in which you would like to grow. Setting appropriate challenges will get you outside of your comfort zone, while still helping you to honor who you are at the core.
Testimonial:
"I wanted to send you a quick update on my coaching with Patricia – we had our last session last week. While we were working together, Patricia gave me actionable, realistic recommendations that I was able to start implementing right away and have already had a positive impact on me. 
I am committed to continuing to work on these concepts and ideas she shared with me, and I'm happy to talk with one or both of you in more detail about my experience. I truly cannot say enough good things about her as a coach / counselor. She has been a tremendous help.
Thank you so much for investing in me personally and professionally – it means much more than I can express in this short email." -AO, Atlanta
What it will do for your life:
You will know yourself inside and out, and be able to use that knowledge to position yourself optimally for success.
You will be happier, and the effects of that will benefit you in all aspects of your life.
You will be more confident and assertive in going after what you want.
You will feel a sense of meaning and purpose in your life, as you get in touch with all that is truly important to you.
You will enjoy more fulfilling relationships, and will feel comfortable displaying your authentic self wherever you go.
You will feel empowered to move forward and achieve your goals.
What is included in your coaching package:


Your customized life coaching package may include any (or all) of the following:
60-minute coaching sessions (at a minimum, we generally start with a commitment to four sessions, and then reassess from there).
Homework, worksheets, and assignments.

A welcome package with some goodies to assist you in your development.
All sessions are conducted via Zoom or by phone.
Frequently Asked Questions
Q: What happens once I sign up?
A: Once you have submitted your payment, you will receive a link that will enable you to schedule your first session. You will also receive links to complete an intake survey and to sign a consent form. The intake survey is designed to give the space to provide background information before your first session, so that you and Dr. Thompson can make the most efficient use of your time. 
Q: How often will we meet?
A: The frequency of your sessions will depend on which package you select. The Quick Start package consists of 4 sessions, which occur weekly. The Deeper Dive consists of 8 sessions, scheduled every other week. 
Q: Do you have payment plans?
A: We are sometimes able to work out payment plans for the Quick Start package. If you would like to explore that as an option, please contact Dr. Thompson here. 
Q: Can I speak to Dr. Thompson before scheduling my first session?
A: Absolutely! If you would like to schedule a complimentary 20 minute Discovery Call, click here.