Are you ready to kick overwhelm and burnout to the curb?
Does this sound familiar?
You know that
burnout is creeping up on you
(if it hasn't arrived already), and that eventually something has got to give.


Yet, because of all that you have on your plate, you feel like
you just don't have the time to do anything about it.


Sure, it would be great to be able to go to yoga everyday (you'd even settle for once a week)! But, between your demanding job, significant other, kids, responsibilities around the house, and everything else you have to do, that seems like a pipe dream.


Sometimes,
you find your work suffering
because you're so tired and distracted. And though you hate to admit it, you frequently
find yourself resenting your job
- even though you know there are parts of it that you really love.


At home,
you're not as present as you want to be
. Your life is so consumed by "doing," that you have no time for simply "being." In fact, if you manage to get through 24 hours without snapping at someone, that's a good day. 


There's got to be more to life than this...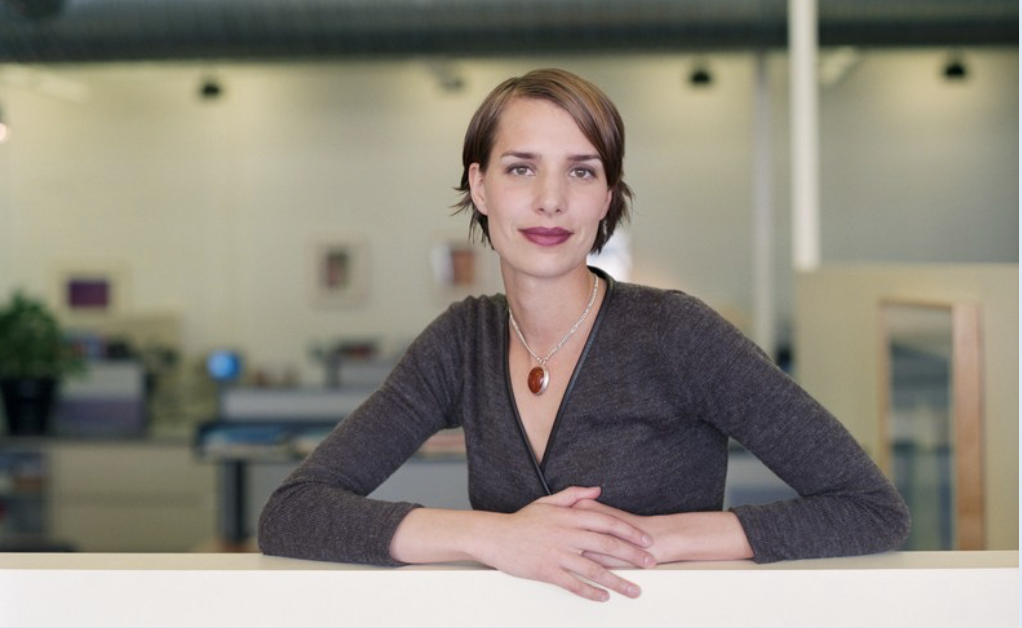 How would your life be different if:
-you had the tools to replace your stress and burnout with a sense of peace and empowerment?
-you could quiet all the distracting voices in your head so you could be fully present and grounded in your life?
-you could manage your negative emotions and calm yourself down whenever you needed to?
Introducing: The Executive Mindfulness Course
12 scientifically-based tools that are proven to manage stress and improve your quality of life.
This exclusive, virtual program will provide you with the information, the resources, and the step-by-step guidance you need to
develop an effective mindfulness practice all of your own
.
It contains the kind of expert advice I've shared with the likes of the
Harvard Business Review, Wharton Business Radio, Business Insider, MindBodyGreen, CNN, Fast Company, Time, Entrepreneur, INC.,
and elsewhere – and it can all be yours, right now.
By the end of this course you'll be able to:
-Develop greater confidence and resilience, so that you'll feel empowered, instead of helpless in your environment.
-Manage your negative emotions so that you can show up as your best self, at work and at home.
-Stop the overwhelm and burnout, so that you can be fully present with the people you care about.
-Boost your ability to concentrate, so that you can get more done in less time.
-Improve your interpersonal and communication skills, so that you can respond from a place of intention, instead of a place of reactivity.
-Apply the tools, strategies and techniques that will transform your stress forever.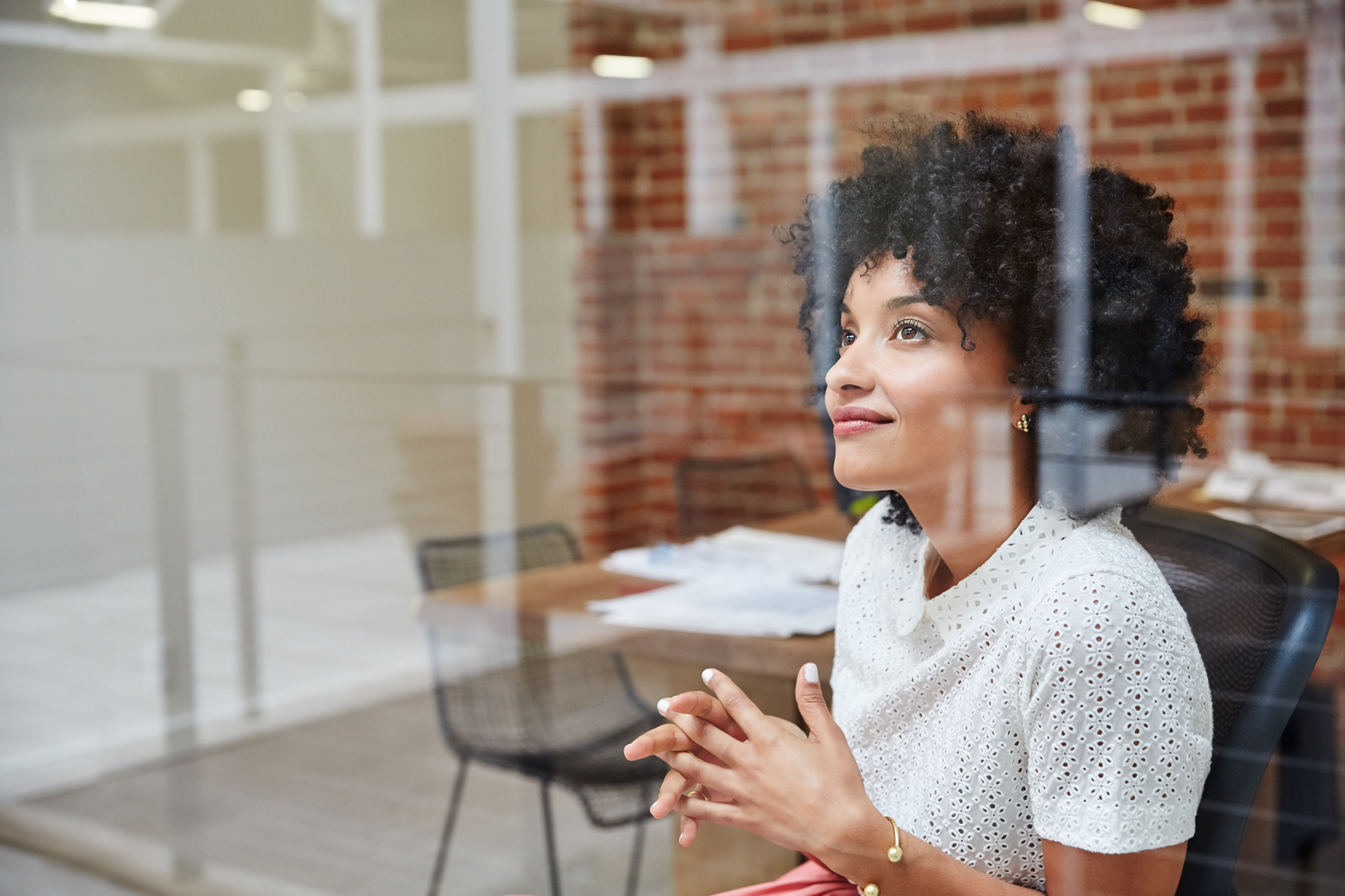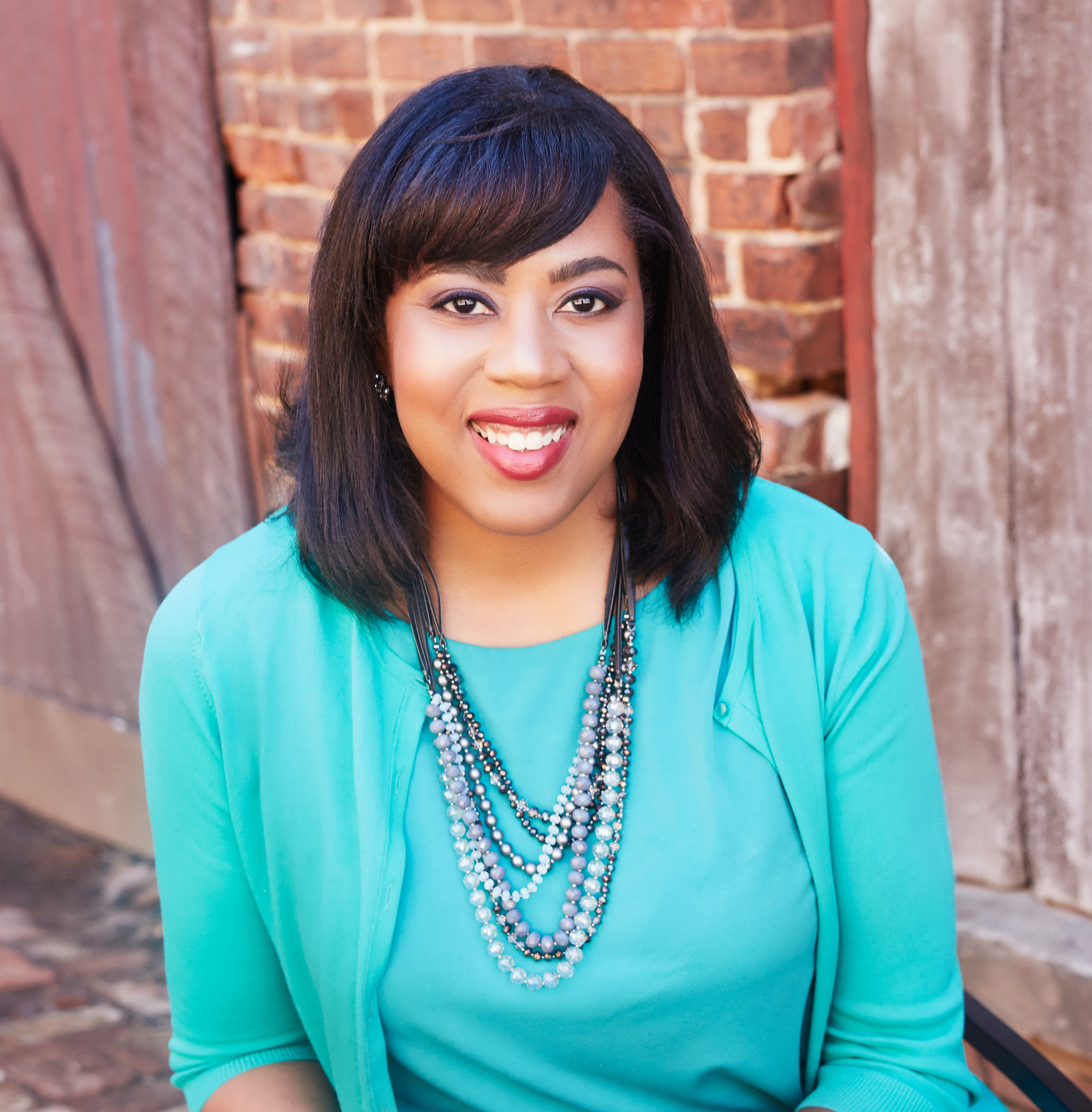 Hi, I'm Dr. Patricia Thompson
I'm a corporate psychologist and executive coach who has worked with thousands of individuals one-on-one, in group trainings, and through online courses.
On the way to getting my PhD in psychology, I was educated at the University of Toronto, Georgia State University, the University of Pennsylvania, and the Emory University School of Medicine. Since then, I've been consulting to organizations of various sizes, ranging from small businesses, to big companies like Home Depot, SunTrust Bank, the Girl Scouts, the United Way, Habitat for Humanity, and numerous healthcare organizations, like Baylor Scott & White Health, and Children's Healthcare of Atlanta, to name a few.
I am passionate about helping professionals to achieve greater effectiveness and success by applying the principles of positive psychology. In my work, I've seen people's personal and professional lives transformed by finding more joy in work.
I'm also a huge proponent of mindfulness because I've experienced the transformative effects in my own life.
Just 10 years ago, I was also on the brink of burnout.
I was working as a consultant for a corporate psychology firm in Atlanta. It looked glamorous on the outside - I had a 6-figure income along with the bonuses that went along with it, a great client roster, challenging assignments, and frequent first-class luxury travel around North America.
While my job was exciting at first, as the years went by, I started to feel myself becoming more and more stressed.
The exaggerated sense of urgency, constant travel, and company culture that left much to be desired, started to weigh on me. I had no time to take part in any of my hobbies, and self-care was often at the bottom of my list of priorities. As a psychologist, I knew better, but for some reason I didn't do anything about it.
Then the straw that broke the camel's back that acted as a catalyst for change occurred. My four-year relationship with my then-boyfriend (who I had assumed I was going to marry) ended. At that point, I knew that I needed to do something to deal with all of the emotions I was experiencing. I was tired of merely surviving. I wanted to thrive.
So, I started a mindfulness practice. It was something that I had learned about in graduate school, but had never really applied in my own life. To say that the results were positive is an understatement. They revolutionized my life.
I went from someone who was frequently overwhelmed with stress to someone who had the skills to calm myself down.
I went from someone who was self-conscious to someone who was confident and comfortable interacting with whomever I came across.
I went from someone who was afraid of risk and taking a stand for myself to someone who eventually made the leap to self-employment and replaced her income (and then some).
And, I moved on from that relationship, married my husband, and had a beautiful son.
It might sound dramatic, but it's absolutely true. Mindfulness was the key to my happiness.
Here's what's inside the program:
Lifetime Instant Access
I know you're busy. That's why you're here. It's also why I designed this self-paced course with you and your needs in mind. The 
easily digestible lessons
 are available both in video and audio format so that you can watch or listen to them whenever it's most convenient for you. There are no deadlines, so
work at your own pace
(something you probably don't hear very often), and if you need to take a month off, the course will still be here, waiting for you to pick things back up again.
16 Guided Meditation Downloads
Mindfulness is called "a practice" for a reason –
it takes commitment to build up your skills
. Just as strengthening your muscles requires consistency, so too does developing your ability to be mindful. As a result, I've included 16 downloadable guided meditation recordings that you can use as part of your mindfulness practice.
The Executive Mindfulness Companion Workbook
To help you to put the course concepts into practice, you'll receive a companion pdf workbook in which you'll complete your assignments, write notes, reflect, and learn. As you work your way through, you'll reinforce the material that's covered in each lesson. The Companion Workbook is filled with additional information, exercises, and instructions designed to help you integrate mindfulness into your daily life.
The Discussion Forum
As a former university instructor and frequent trainer of corporate clients, I know how valuable it can be to have
direct access to your instructor
. The course's discussion forum acts as a home base from which I can answer any questions you might have and provide helpful leadership tips. The forum is also a great way to network with classmates who share your business concerns and challenges.
You'll also get 3 bonuses:
Bonus #1: My book, the Consummate Leader
As the first bonus, you'll receive a pdf copy of my book, 
The Consummate Leader: a Holistic Guide to Inspiring Growth in Others…and in Yourself
. Endorsed by leadership gurus Marshall Goldsmith and Adam Grant, as well as by the former President of the American Psychological Association, Dr. Nadine Kaslow, this book is chock-full of tips and exercises that will help you to elevate the way you lead.
Bonus #2: Your Mindset Matters - Fostering a Mindset for Success in Yourself and Others
As a second bonus, you'll receive my presentation on how to create a mindset for success. As you know, your attitude can make all the difference with respect to whether or not you achieve your professional goals. In this presentation, I review the research on mindset, and provide actionable tips on how to cultivate a mindset that will help you to fulfill your potential. And, I show you how to create the sort of environment that will allow others to perform at the top of their games as well.
Bonus #3: Professional Development Tip Sheets
While mindfulness is a practice that can help you become a more effective leader, it's not the only competency you need to perform at your peak. That's why, as part of your registration, you'll also receive access to my library of tip sheets to promote your professional development. These cover a wide range of topics that come up consistently when I'm coaching clients – such as time management, accountability, delegation, executive presence, strategic planning, and much more. Whether you're creating a formal development plan or just want some ideas for honing your skills in a given area, these tip sheets will prove an invaluable resource.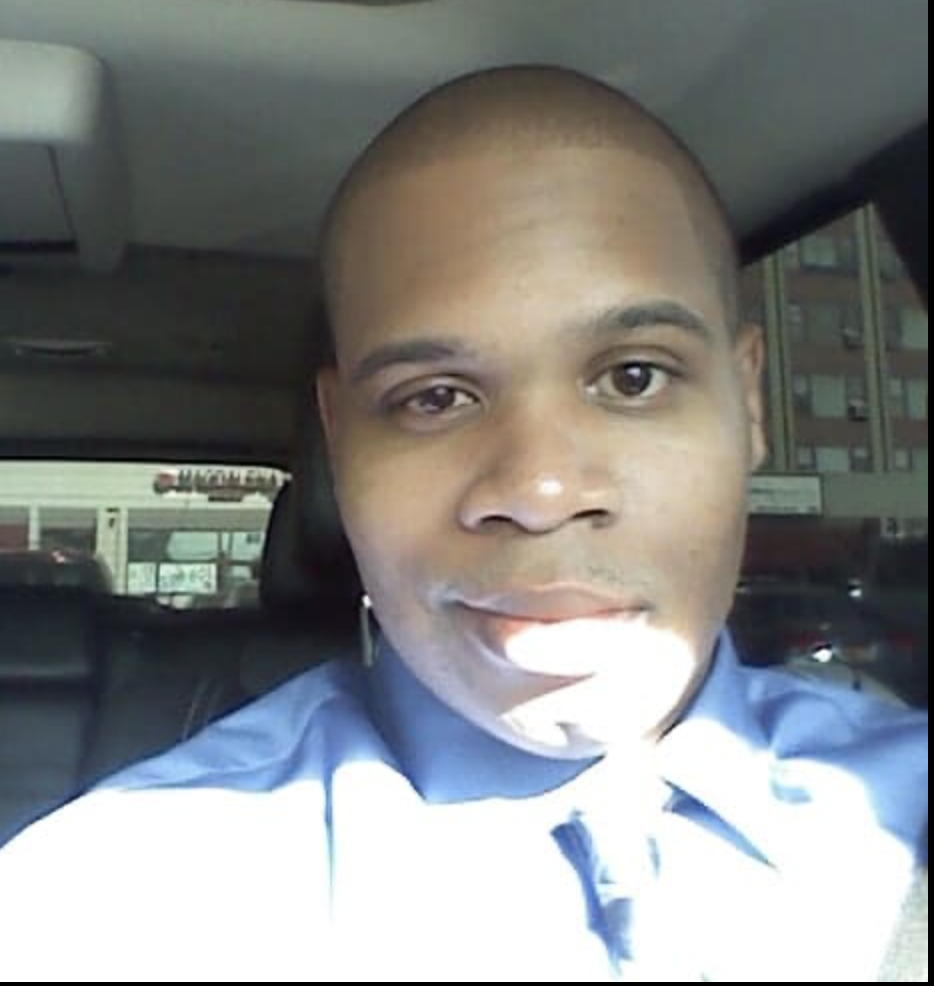 "I can't say enough about this course!"
"Since taking this course, I've become so much more focused. I can clear away the distractions and get more done. It's made me more patient too because I now take a step back instead of reacting automatically. I highly recommend this course!"
-Maurice Fyffe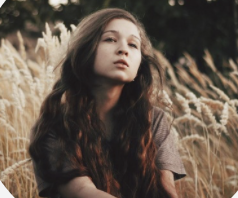 "Patricia, you're making the world a better place."
""Wow" is the first word that comes to mind when I think of this course. Patricia is not only immensely clever, but impressively articulate. Her calm tone put me at ease and encouraged me to mindfully do my homework every day. Thank you, Patricia, for being so articulate, open, and emotionally intelligent. You're making the world a better place. I'd LOVE to work with you one day! "
-Taya Iv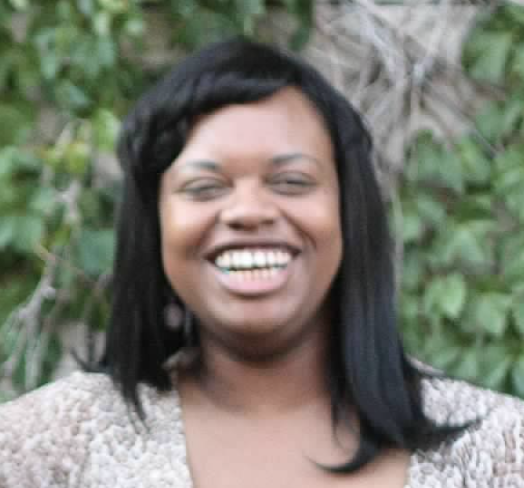 "Patricia's lessons are incredibly practical and they've made a huge difference."
"As a single mom, my life is incredibly busy and stressful. Between all of my responsibilities at work and at home, I honestly didn't know if I had time to take a course. But, given how overwhelmed I was feeling, I decided to at least give it a try. I'm so glad I did! Patricia's lessons are incredibly practical, and they've made a huge difference - in my productivity, stress level, and believe it or not, in my confidence to face life's challenges. I'm also a LOT more present for my son. I can't recommend this course enough."
-Cynthia Taylor
What makes the Executive Mindfulness Course different from other mindfulness programs?
Mindfulness retreats for busy professionals exist, but are often expensive or disruptive. And other online course creators don't typically have the necessary
boots-on-the-ground experience
of working with leaders in a corporate environment. That means they can't deliver relevant examples, or speak in a language that makes sense to business professionals working in high-pressure situations.
Because I have coached executives for 15 years, I have the background and knowledge that enables me to provide examples that are relevant to a corporate audience. When you finish the course, you'll not only have a theoretical knowledge of mindfulness, you'll have
crystal clear knowledge about how to apply the principles
of mindfulness
to your professional and personal lives. 
Also, while there are mindfulness apps out there with guided meditations, they tend to limit their offerings to those recordings. In the Executive Mindfulness course, you will definitely learn how to meditate too. However, you'll go far beyond that. In the course, you'll also be guided to
recognize the thoughts and emotions that are interfering with your effectiveness.
And, you'll learn proven, practical strategies from an award-winning psychologist so that you'll get out of your own way so that the thoughts will no longer hold you back. You'll also develop an actionable and manageable self-care plan so that you'll
hard-wire mindfulness into your daily life. 
The course is practical, doable, and it works.
Get instant access to the Executive Mindfulness Online Course
Try the Executive Mindfulness Online Course risk-free.
I have been working with executives and teaching for over 15 years. I am also the founder of Silver Lining Psychology, a corporate psychology and executive consulting firm, as well as a writer and frequent expert in the media. I have helped numerous people to apply mindfulness in their professional and personal lives, and have the success stories to prove it. That's why I want to give you an opportunity to see the results first-hand without any risk. You won't know the benefits until you try it. 
Therefore, you can enroll now for my Executive Mindfulness Course and try the experience for 14 risk-free days. 


You can have access to all the modules, the audio recordings, bonus materials, and other course resources for 14 days.


And then, you decide whether to keep the program or not at the end of it. If you're not satisfied with your results, simply email me at 

[email protected]

 and your entire investment will be instantly refunded. It's that simple.
So get started now. You have nothing to lose, and a whole lot of clarity, growth, peace, and success to gain.
FAQs
1. Can you really learn mindfulness via an online course?
Yes! Developing a mindful approach to work requires time and practice. And, my course enables you to take the time you need to develop a sense of mindfulness at your own pace. A mindfulness workshop may well motivate you in the short term, but if it doesn't deliver the kind of results that last, the value is lost. This online program provides you with the tools and support to develop an ongoing mindfulness habit that you'll be able to sustain over the long haul. Plus, you'll have the option to sign up for email reminders that will act as gentle nudges to make sure you are keeping up with the course despite distractions.


2. I'm already busy. I'm not sure if I'll have time for this.
I created this course with busy professionals in mind. Most of my clients are juggling a lot of responsibilities, and so my goal was to be as practical and efficient as possible presenting the material. Even many of my C-suite clients have taken the time to take the course, and they've been grateful that they've made the investment in themselves, as it has improved their leadership skills and ability to cope with stress. Unless you take a stand for yourself, nothing is going to change. Decide that you're important enough to make the time for this.
3. I tried meditating before and I was no good at it.
Mindfulness is called a practice because it generally takes trying several times to be able to get the hang of it. But the truth is, even if you never do any of the meditations, you will gain benefit from this course. This course will teach you to take a step back, shift your perspective, and relate to yourself and others in a new way. You will have greater clarity and intention as you go through your life. I've seen this transformation happen in so many of my clients' lives, that I'm confident making that statement. Try it out, and you'll see.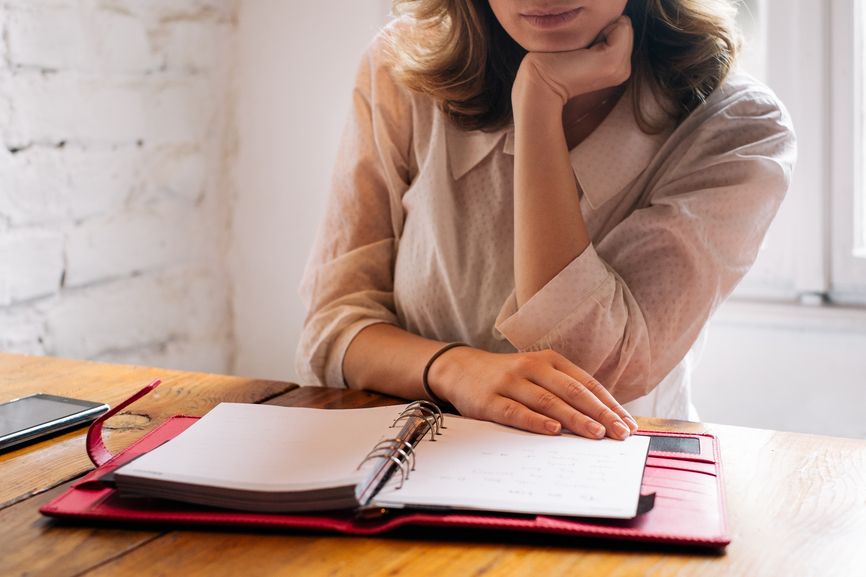 Here's the thing...If you're experiencing stress at work, you're not alone.
According to a study by the American Psychological Association 69% of employees report that work is a significant source of stress and 41% say they often feel tense during a typical work day.
In a Gallup survey, 70% of workers reported feeling "checked out" or "actively disengaged" at their jobs.
There's a reason why top companies like Google, Target, Aetna, Goldman Sachs, General Mills and many others offer mindfulness programs for their employees. They work.
Hear what some other students have to say:
"All of this is a new experience for me but i really became relaxed and more knowledgeable doing these exercises. I have never taken a course like this and didn't think i could benefit from it until I actually tried it. It is a wonderful course and I am encouraged to continue the process. I really needed this. Thank you. "
"Super excited about the decision I have made to follow through with this exercise/series. I am making me a priority for the first time in my life. It's uncomfortable/unfamiliar, and I'm breathing. Thank you for having this series."

"After taking this class, you will be more balanced and matured in behavior (of course only if follow the steps given in this) This class touched all aspects of our mental conditions and how to improve each of them... Patricia gave a very detailed explanation about our behaviors and emotions that cause those behaviors... more importantly, Patricia guided with suitable works, exercises and areas to improve our emotions!! This is useful for everyone...especially for the people who are spending a lot of time in office life... Thanks Patricia for this course."
If you've read this far, you owe this to yourself...
What if just one idea in the Executive Mindfulness Course...
helps you to quiet the distracting chatter in your mind so you can be fully present for the people you care about?
What if just one strategy in the Executive Mindfulness Course...
helps you to reduce your stress and transforms your quality of life?
What if just one technique in the Executive Mindfulness Course...
helps you to bring a sense of joy back to your work so that you can show up as your best self?
Don't let another day go by before you start experiencing the resiliences and peace you deserve.